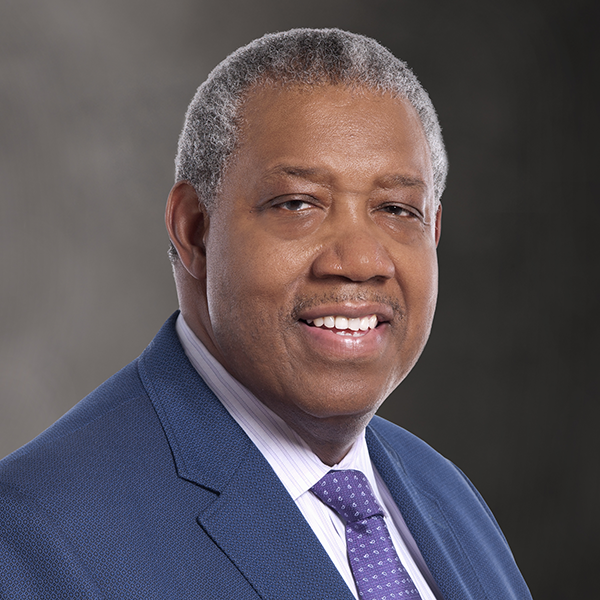 James Cash
About
Harvard Business School professor and author Dr. James Cash has broken barriers since he was a teenager. Throughout his career, he has been described by such words as pioneer, trailblazer, and game-changer. After receiving his BS in Mathematics from Texas Christian University—where he also became the first Black student-athlete at TCU and the first Black basketball player in the Southwest Conference, followed by MS and Ph.D. degrees in Computer Science from Purdue, he joined the Harvard Business School faculty in 1976.
James became the first Black member of the faculty to receive tenure in 1985. He taught in the MBA Program, was the author of numerous books and articles, and was a noted scholar on the strategic use of information technology in the service sector. After more than 27 years at Harvard, Cash retired in 2003, but his contributions to both the School and to the technology community remain strong.
James has served on the boards of 15 Fortune 100 companies, including Walmart, Microsoft, Chubb, and General Electric. He has also served as an investor and board member of 30+ early-stage enterprise software companies. James also runs personal development programs for executives and board members of Global 500 organizations on the intersection of IT and corporate strategy.
James has been named a Fellow of the American Academy of Arts and Sciences and is an inductee to the Academic All-American Hall of Fame and Texas Sports Hall of Fame. In 2022, The Harvard Business School renamed one of its buildings to the Cash House in honor of his many accomplishments and impact at the School.
Valuable content and relationship building with numerous moments of surprise and delight.
Rachel Lockett
CIO
An amazing and exceptional platform in a super private setting to connect, learn, teach and build relationships with likeminded senior business and technology leaders.
Ganesh Iyer
CEO
Very impressed with the conference - certainly exceeded my expectations. Well done! The speakers and topics were excellent but everything still had a light, fun, and engaging mood.
Justin McFarland
EVP of Information Technology
Phenomenal planning, preparation, arrangement and execution. This mirrored 'Hollywood Oscars'.
Nagarajan Muthusamy
CIO, CTO & CISO
Engaging, inspiring, thought-provoking…awesome!
Judith Apshago
VP of Information Technology
Probably one of the best CIO oriented conferences I've attended. Good combination of networking, learning, and motivational.
Jim Cavellier
EVP & CIO
The best and most collaborative event for technology business leaders that you'll attend this year.
Jamey Taylor
CTO & CISO
Expect the unexpected. Expect to be delighted. Be ready to pause, think deeply about something you just heard, and to take action.
Curt Carver
VP & CIO
Outstanding gathering of best of the best global business and technology leaders. A forum to connect, share best practices, and celebrate with the best CIO's in the world.
Mike Schmidt
CIO
Converge22 was a premier event for CIOs across the country to 'converge' and share ideas, build relationships and gain knowledge to empower them in their roles.
Marcia Calleja-Matsko
CIO
Great networking event and one of the best collection of conversations about the challenges facing CIOs now and in the future.
Randy Volkin
CIO
Join us & be inspired.
August 7–9, Boston